Jiri Hochman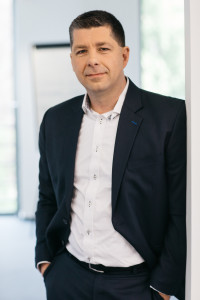 Jiri has 20 years of experience in consultancy. He has a wide scope of skill sets, ranging from project management, to change management activities, to mergers and acquisitions planning, and realization. He is most interested in leading projects involving:
Claim handling system implementation incl. process re-design
Claim handling process improvement across APAC
Process changes across the globe
Capacity modeling within the financial industry
Jiri's passion is to truly understand a clients' requirements and translate them into meaningful mid or long-term strategies, with recognizable impacts on the company.
"Sometimes a project is like a 3D puzzle. We must observe the project from different angles in order to solve the puzzle correctly, in the right time and place. Successful projects must be effectively delivered, while leveraging the company's strategy and required benefits. To achieve this, we engage with key stakeholders and future owners as soon as we can."
The clients I work with have two fundament faces. They have their own personal, private face and they have another that represents the company. I believe that even if one person is successful, it will lead to change and progress for the company."
His specialties include:
Combining process and management skills with industry know how

Challenging the status quo